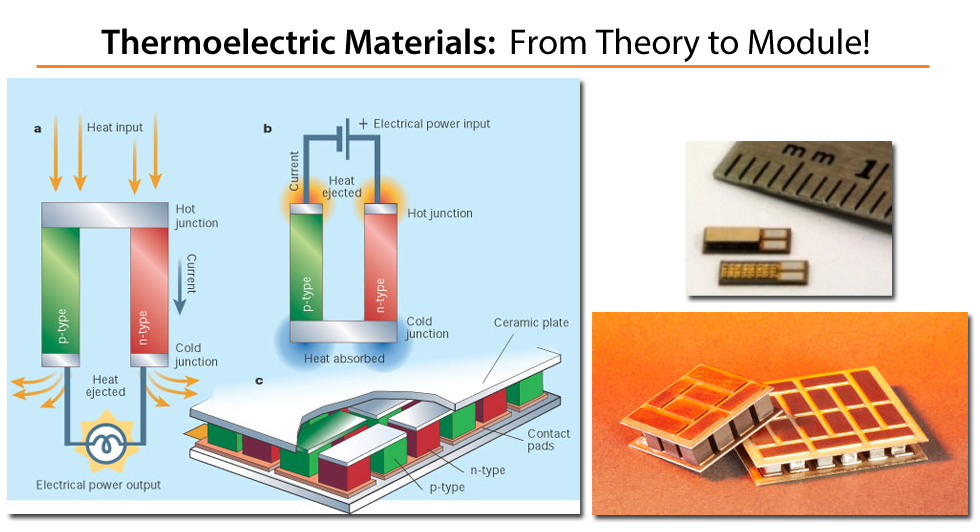 We have a vast (over 30 years) experience in Thermoelectric Materials:
Growing materials with various techniques and especially materials for thermoelectric applications

Studying their properties

Applying them in devices

A brief list of the synthesis techniques that we are using in our group can be found bellow.
In a close collaboration with the Organic Chemical Technology laboratories in Department of Chemistry of Aristotle University of Thessaloniki, we characterize polymers and polymer nanocomposite materials using FTIR spectroscopy and thermal analysis methods.
We are currently working in biomaterials synthesis and characterization main focusing on
Synthesis and characterization of bioactive glass-ceramics.

Preparation of composite materials with bioactive properties (scaffolding-ceramic)

Polymers and especially biodegradable polymers

Study bioactivity (bioactivity) in vitro

Interaction of materials and cells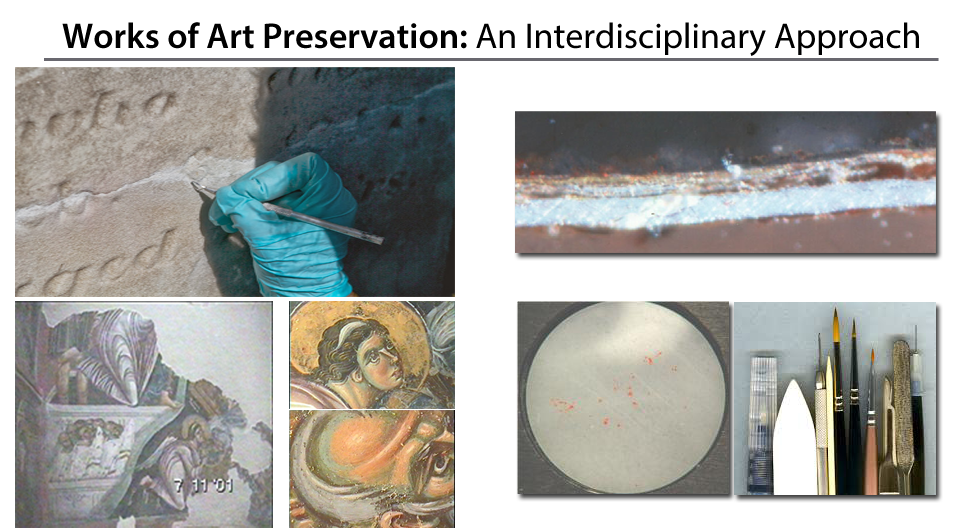 Contribution of materials science to the study and preservation of cultural heritage (paintings, icons, ceramics, etc.)
Art conservation and diagnosis has been improved with the application of modern analytical techniques. These techniques are implemented with the intent to provide answers to questions related to archaeological artefacts and works of art.Researchers accumulate the huge amount of knowledge that has been gathered in related scientific disciplines and apply the advanced techniques that have been developed in the long tradition of the physical sciences.
Our research in Minerals includes:
Application of Spectroscopy in characterization of minerals
Thermal characterization of minerals

Distinguishing natural and artificial gems

Natural and artificial zeolites

Oxides, oxide glasses, Materials Waste Management
List of our funded research projects in that topic
PENED program - "Study of the mechanisms of color change of pearls after treatment" with the participation of the (IMN) Laboratoire de Physique des Matériaux et Nanostructures, Nantes (FRANCE) (2005-2007)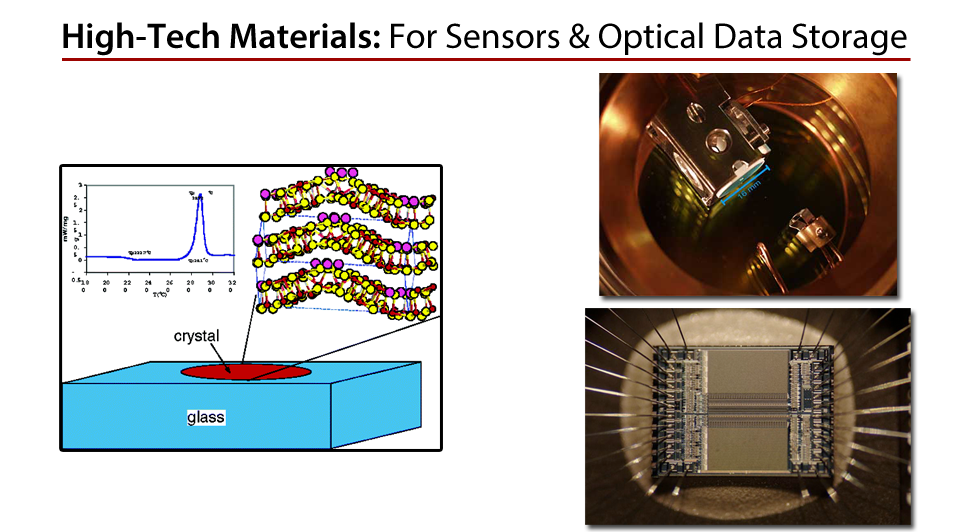 Our work on high-tech materials optical and thermal characterization includes:
Synthesis of inorganic compounds for selected applications
Phase characterization
Thermal transport
Thermal properties
Some applications of the investigated materials are the following: